Motorbiking has always been considered a dangerous hobby to pursue, add to that the stereotype that women cannot drive and you've got yourself a proper conundrum. Over the first decade of the new century though, some women broke all the wrong stereotypes in all the right ways.

Their feats of extraordinary strength, resilience and dedication toward their passion to ride motorbikes warrants that we give them the recognition and respect that they deserve. Here are 9 such women and their stories of rebellion that make them, the top Indian female riders.
1. Roshni Misbah

A true rebel and breaker of stereotypes, 23 year old Roshni Misbah (popularly known as @hijabibiker), a resident of New Delhi and a student at the Arab Islamic Culture at Jamia Millia Islamia has been riding motorcycles ever since she was a teenager in school. As a student in the ninth standard, Roshni had different tastes than her peers, because while they preferred riding scooters (gear-less) Roshni had a passion for motorbikes. Her one true supporter against a world full of scornful gazes is her father, who is the reason why she learnt how to ride motorbikes and followed her passion to become one of top Indian female riders.
2. Dr. Neharika Yadav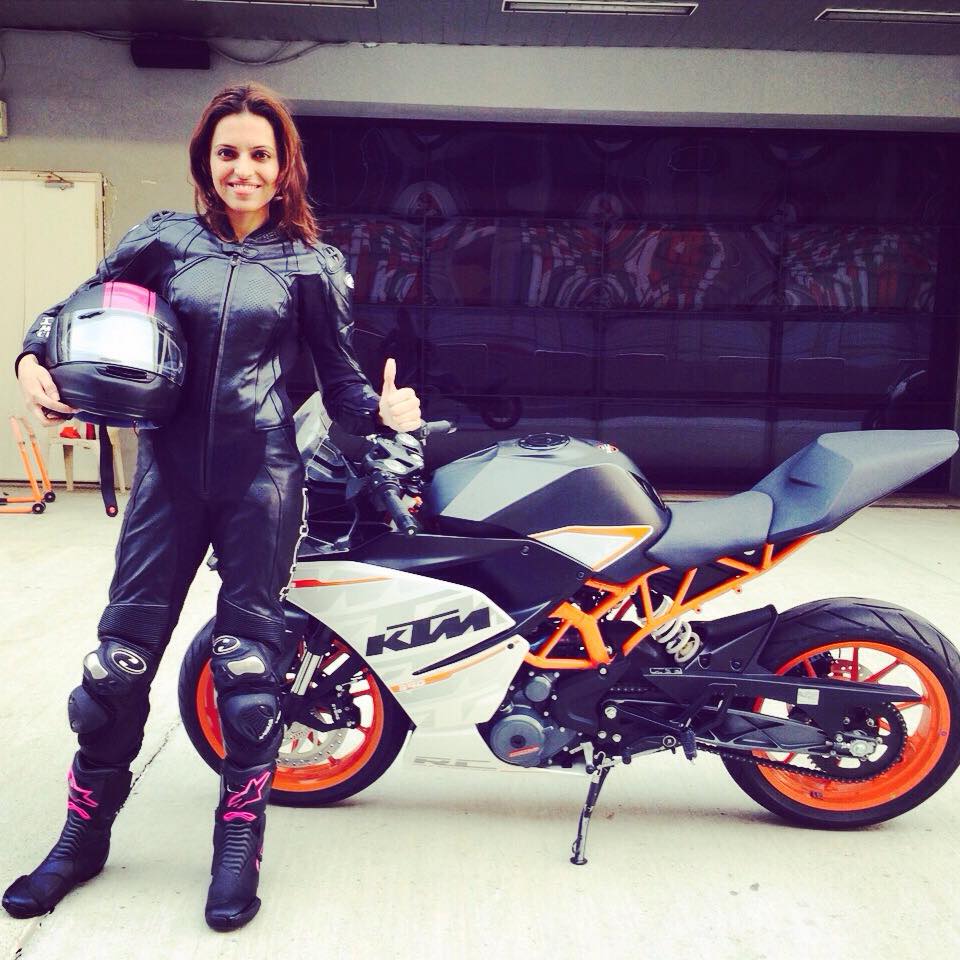 A dentist by profession and biker by passion, Dr. Neharika has a dream, ' To see a stronger participation of women in the male dominated sport that is Superbiking.' She believes in striking a balance between her work as a dentist and her passion for bikes, she considers this balance to be of the utmost importance. She firmly put herself on the map by clocking in, the 20th fastest time among 97 male riders at the 2015 KTM open track day event, which makes her India's fastest lady super biker.
3. Esha Gupta

The first rider on this list with some serious road time under her belt, Esha Gupta is a woman who believes in the power and determination of women. Esha has ridden on 'Mickey' her trusted Bajaj Avenger, across 16 states, covering close to 30,000 kilometers between January 26th 2016 to 14th May 2016, all in an attempt to find an answer to the question, 'Is India safe for women? For a female solo rider?' At the end of her long and perilous journey, she found the answer. Her experiences during her travels changed her perception of how safe it is for women in our country for the better and she never misses a chance to recollect and retell her stories.
4. Shirin Shaikh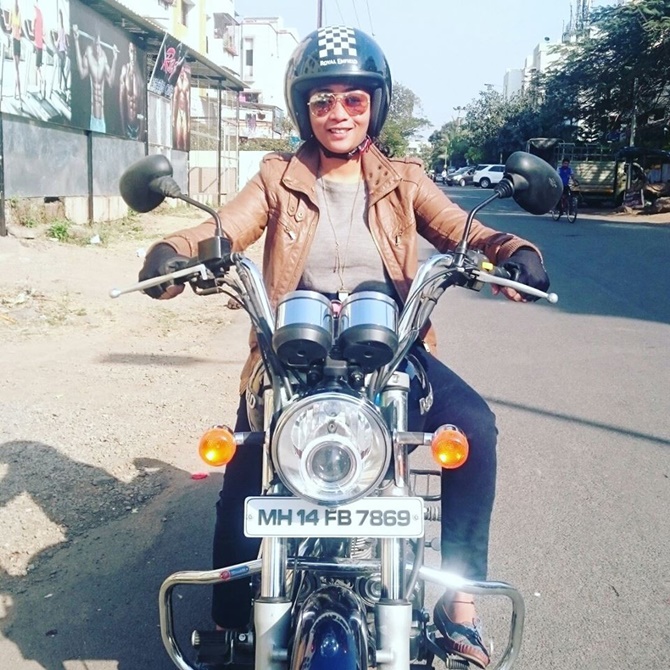 Being a single mom, Shirin had her work cut out for her. But her passion for riding motorbikes had come much earlier in her life. A tomboy in school, Shirin had always had penchants that were a bit too rugged for her female peers, which led to a lot of verbal backlash. Today, as she rides her Royal Enfield Thunderbird 350cc and breaks all the patriarchal stereotypes in the best way possible, I wonder what her old friends think?
5. Roshni Sharma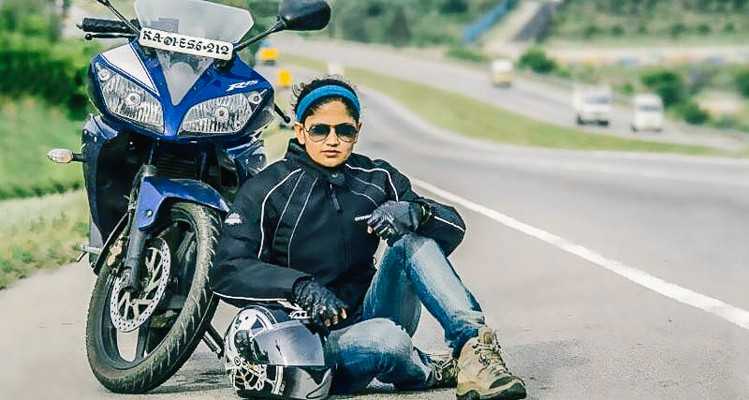 The only female rider ever, to have ridden a bike from Kanyakumari to Kashmir, Roshni Sharma made history and immediately made a place for herself in the most badass of lists, which is the 'Top Indian female bikers.' A strong believer of women and a strong woman herself, Roshni decided to take this trip and break society's rules toward women in one fell swoop.
6. Urvashi Patole

Unlike the previous entries on this list, Urvashi fulfilled her passion of bike riding by creating a platform for other women with similar passions. She created India's first all female biker gang 'Bikerni' because she felt the need for a platform where female riders could feel safe and fulfill their passion for riding motorcycles.
7. Maral Yazarloo

A proud owner of several superbikes and a lover of riding on open roads and the big outdoors, Maral too, like Urvashi wanted other women to join her and be free from all of society's rules and stereotypes, this thought led her to create India's first female superbike club, 'The Lady Riders of India.'
8. Dr. Sarika Mehta

A dare-master of sorts, Dr. Sarika took up riding motorcycles as challenge and ended up becoming the first female biker to ride across 10 countries due to her love for the road and her super-engineered companions. Founder of the biking group, The Biking Queens, Dr. Sarika also initiated the Beti Bachao, Beti Padhao abhiyaan in Surat in an attempt to break even more of the patriarchal rules of the Indian society and make it a better place for girls to be born into.
9. Anam Hashim

Unlike all the previous entries on this list, Anam got into riding motorcycles, not for the peaceful long rides but for the exhilarating short stunts. The youngest on our list, 22 year old Anam is India's first female stunt rider, her first challenge? Scaling Khardungla Pass, the highest motorable road in India on her scooty. And she is nowhere near being done with it, she scaled the same pass a second time, this time with 10 girls and is soon looking to take with her, a record breaking group of 250 people to Khardungla for the 'Ride for Records.'
In today's world, a motorcycle is independence personified, making the rider, the incarnate of freedom. Riding a motorcycle has and will always be empowering, irrespective of what the rider's sex is. For women to pursue their passion of riding motorbikes in a society as orthodox and judgmental as India's, makes me hopeful that our country could finally be limping it's way into the light that is sexual equality. And for another dose of badass women with empowering tales check this out.
Also, visit www.wheelstreet.com to rent all your favorite bikes at the most affordable prices.