Bajaj has just launched the latest generation of its most successful cruiser bike: the Avenger. Following the revamp of their Pulsar range of bikes, Bajaj now turns its focus on the Kawasaki Eliminator inspired Avenger series. They have released three new models – the Street 220, the Cruise 220 and a first in the segment Street 150.  Let's take a look at what's different from the old Avenger.
Design    
The first variant of the Avenger took its design cues from the Kawasaki Eliminator and the styling remained unchanged over the following models.
Kawasaki Eliminator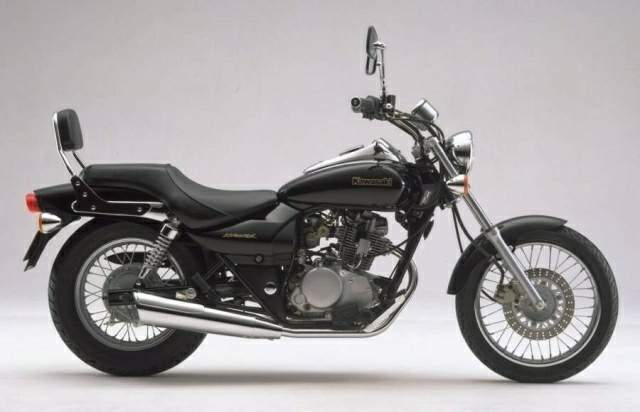 Bajaj Avenger (2010)

The new Bajaj Avenger has undergone some significant facelifts. The Street variant, which has an option of a 150cc or 220cc engine, has a brand new design with a matt black, blue or divine black  finish, stylish graphics and 12 spoke black alloy wheels (for the Street 220). It also has a new instrument cluster and black suspension forks. Utilizing a minimum amount of chrome, it bears some resemblance to the Harley Davison Street 750 and is less of a cruiser and more a roadster.  It has been designed for convenient city riding and has shorter handle bars and a more aggressive stance compared to the previous model.
Avenger Street 220

The Cruise 220 on the other hand is an upgraded version of the previous Avenger bikes and looks like a proper cruiser which is meant for long highway rides. The Cruise 220 has a generous amount of chrome all over and features comfort handlebars, a cushioned pillion seat, and classic spoke wheels.
Avenger Cruise 220

Engine Specifications
The old Avenger 220 DTS-i  was powered by a 219.89cc, single cylinder 4-stroke engine that was taken from the immensely popular Pulsar 220F. The same engine, which produces 19PS of power and 17.5Nm of torque, is used in the Street 220 and Cruise 220 Avenger models. The Avenger Street 150 is fitted with the old Pulsar 150 cc engine which produces 14.5PS of power and 12.5Nm. It is a small dissapointment that Bajaj didn't opt to use the new 150cc engine being used in the Pulsar 150AS.
Avenger Street 150

Price
The Avenger Street 220 and Cruise 220 are both priced at INR 84,00 (ex-showroom Delhi) and the Avenger Street 150 is priced at INR 75,000 (ex-showroom Delhi).
Final Verdict
The new models offer a much needed design change after 10 years of the same Avenger hitting the roads. The Avenger Street especially is refreshingly different from the previous model with a Sportster look that is unique in its segment.  Bajaj did skimp on the engine front however, by opting to go with the old but established engines in both the 220cc and 150cc variants. Overall, the new Avenger series offers good value-for-money cruiser bikes just like its predecessor, albeit with a lot more panache.
This article is brought to you by Wheelstreet – India's first bike rental platform.
Follow Wheelstreet on our official social pages: Facebook | Twitter | Instagram